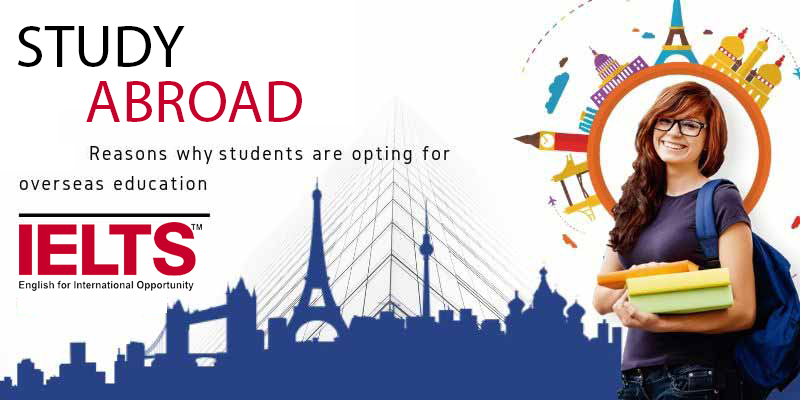 The International English Language Testing System or IELTS  is an international standardized test of English language proficiency for non-native English language speakers. It is jointly managed by the British Council, IDP IELTS Australia and Cambridge Assessment English, and was established in 1989. IELTS is one of the major English-language tests in the world.
IELTS is accepted by most Australian, British, Canadian, European, Irish and New Zealand academic institutions, by over 3,000 academic institutions in the United States, and by various professional organizations across the world.
IELTS is the only Secure English Language Test approved by UK Visas and Immigration (UKVI) for visa customers applying both outside and inside the UK. It also meets requirements for immigration to Australia, where Test of English as a Foreign Language and Pearson Test of English Academic are also accepted, and New Zealand. In Canada, IELTS, TEF, or CELPIP are accepted by the immigration authority.
No minimum score is required to pass the test. An IELTS result or Test Report Form is issued to all test takers with a score from "band 1" ("non-user") to "band 9" ("expert user") and each institution sets a different threshold. There is also a "band 0" score for those who did not attempt the test. Institutions are advised not to consider a report older than two years to be valid, unless the user proves that they have worked to maintain their level
In 2017, over 3 million tests were taken in more than 140 countries, up from 2 million tests in 2012, 1.7 million tests in 2011 and 1.4 million tests in 2009. In 2007, IELTS administered more than one million tests in a single 12-month period for the first time ever, making it the world's most popular English language test for higher education and immigration
Modules
There are two modules of the IELTS:
Academic Module 
General Training Module
IELTS Academic is intended for those who want to enroll in universities and other institutions of higher education and for professionals such as medical doctors and nurses who want to study or practice in an English-speaking country.
IELTS General Training is intended for those planning to undertake non-academic training or to gain work experience, or for immigration purposes.
The four parts of the IELTS test
Listening: 30 minutes (plus 10 minutes' transfer time)[15]
Reading: 60 minutes
Writing: 60 minutes
Speaking: 11–14 minutes
 ALPHA  Overseas Education is affiliated with British Council. ALPHA Provide IELTS Preparation with foreign qualified teachers. We have everything you need to prepare for your IELTS test, including a wide variety of free preparation materials. Start preparing for your IELTS exam today with ALPHA Overseas education Consultant.